On March 20-25, 2020, the consulting company Centre for Applied Research, together with the Cities Development Center in collaboration with Economichna Pravda, conducted an online survey of representatives of large, medium and small businesses in Kyiv.
The sample of the study was 933 respondents.
The purpose of the survey was to identify the effectiveness of government measures to overcome the coronavirus epidemic and assess the effects of quarantine on the day-to-day business operations in Kyiv.
opytuvannya-biznes-kyiv-2

The main results of an online survey of business in Kyiv
58% of entrepreneurs consider government measures to overcome the coronavirus epidemic ineffective.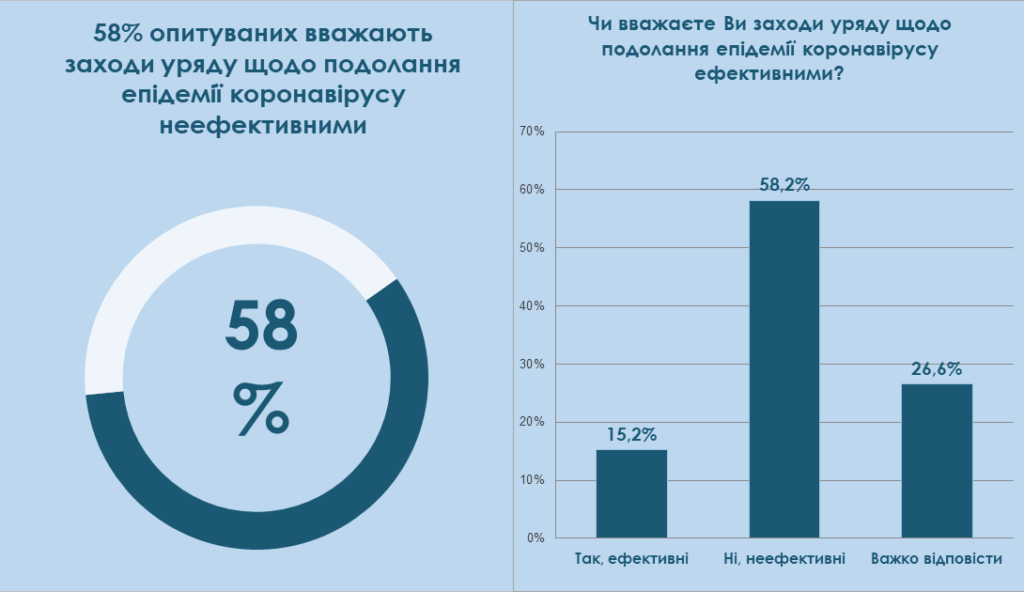 35% of entrepreneurs in Kyiv are forced to stop the work of their companies due to quarantine. 26% of respondents forecast a reduction in turnover by 50-80%. According to another 18% of respondents – business turnover will fall by 30-50%. Only 1% expects growth.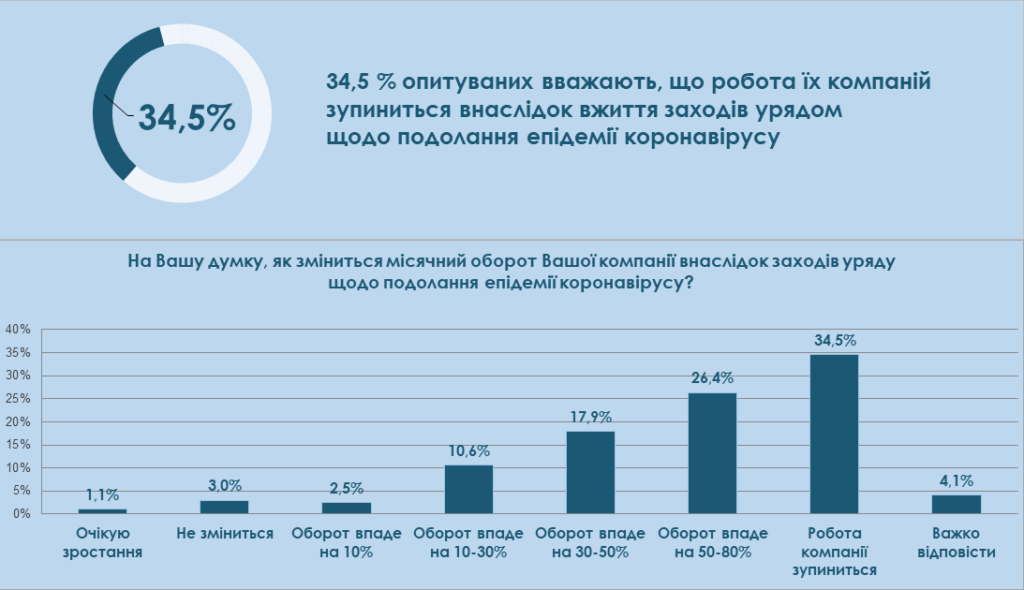 Representatives of small businesses with the number of employees up to 5 people will experience the greatest blow – 45% of respondents predicted that the company's work would stop in the near future. For representatives of large business (more than 500 wage workers) – this figure was 14%. For companies with 100-500 wage earners – 27%.
Only 15% of respondents indicated that all of their employees continue to work under the same conditions as before. 30.5% of entrepreneurs noted that all or most of their employees work remotely while maintaining wages. 27% sent part of the workers on free leave. In 24% of companies, all employees are on free leave. 12% fired part of the employees, and 4% – were forced to fire all. (This question provided an opportunity to choose 2 answer options).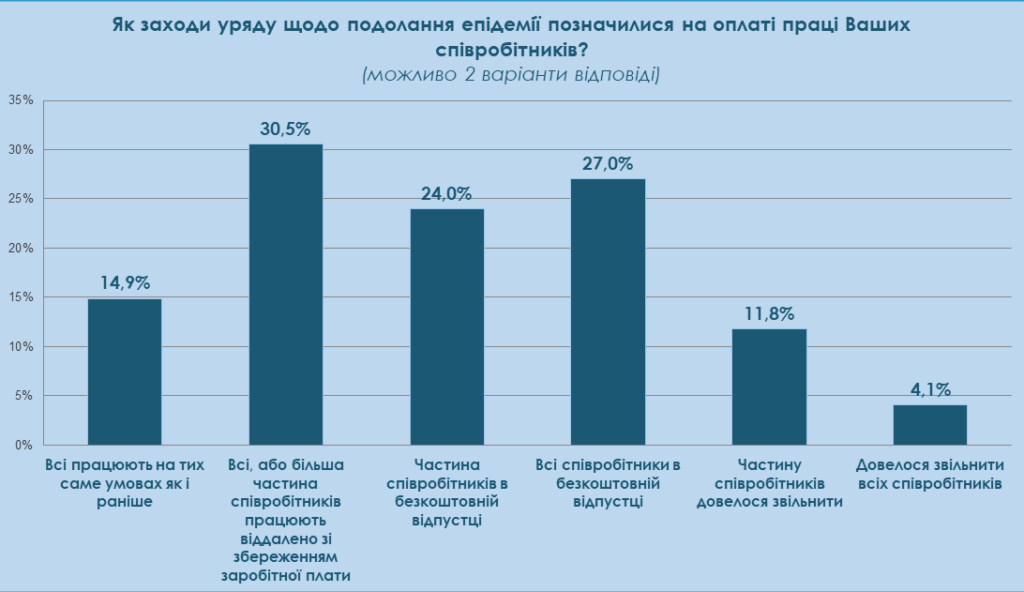 On the issue of transport restrictions – shutdown of the metro, intercity and inter-regional passenger services have significantly affected business activity – 37% and 38% of respondents respectively noted this.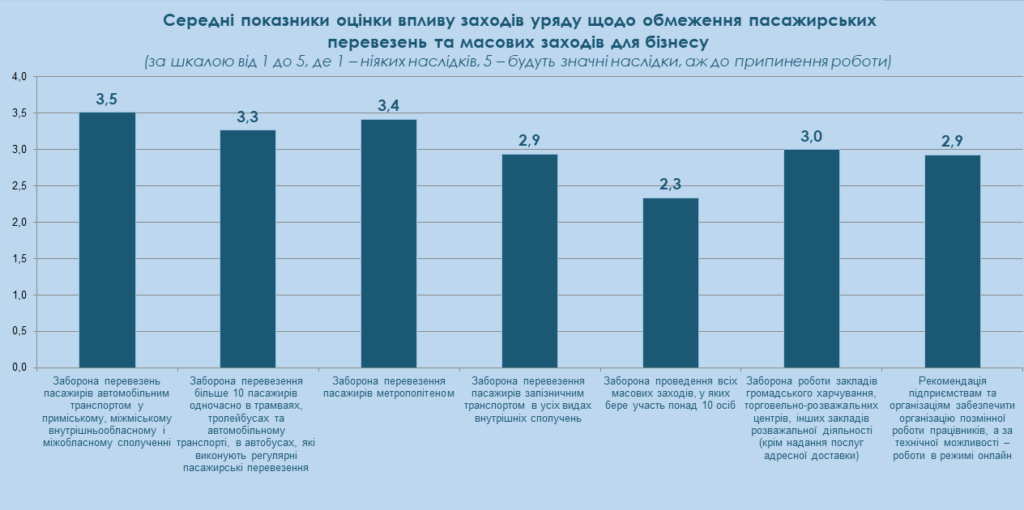 Assessing the measures that the Ukrainian government took to combat the economic consequences of quarantine, entrepreneurs consider the most effective only a temporary moratorium on business inspections and the classification of the legal fact of quarantine as force majeure – 34% and 31%, respectively. Other government initiatives have not found support among the business community of Kyiv.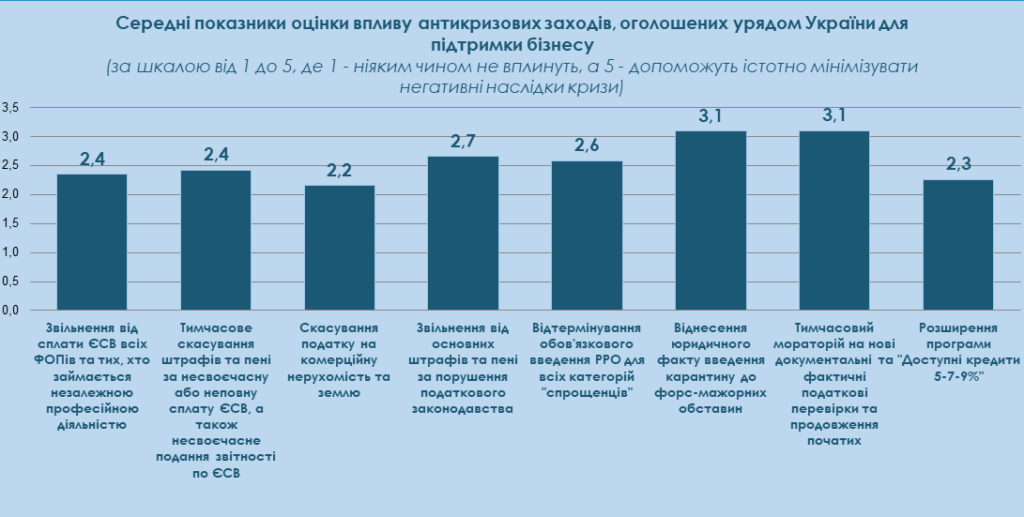 Download survey results (Ukrainian).